Koncerty AMEN AdoraMus Emigranci Najwyższemu to entuzjazm, pasja i energia, którą chcemy dzielić się z innymi.
Po trzech latach grania dla angielskiej Polonii nadszedł czas na występy w ojczyźnie. Naszym celem są Kielce i do pokonania dystans ok. 3333 km, tam i z powrotem.
AMEN's concerts are pumped with enthusiasm, passion and energy shared with the audience.
After almost three years of playing in the UK it's time for give a concert in our homeland. Our destination is Kielce or 3333 km, there and back.

Pasja i radość The energy and joy
Zespół AMEN to niemalże 50-cio osobowa grupa, działających charytatywnie zapaleńców, z przeróżnym bagażem doświadczeń muzycznych, ale też życiowych i zawodowych, zamieszkujących nawet odległe zakątki angielskiej ziemi. Łączy nas wspólna pasja, dla której poświęcamy czas i energię, opierając się na wartościach i tradycji chrześcijańskiej, poczuciu polskiej tożsamości ale też integrując się z otaczającą brytyjską rzeczywistością, środowiskiem i kulturą, śpiewając dla polskiej i angielskiej społeczności.
Chcemy docierać z naszą muzyką do jak najszerszej publiczności, organizując niebiletowane koncerty, by były one dostępne dla każdego, kto tylko chce wziąć w nich udział.
Z wieloma z Was spotkaliśmy się już na angielskiej ziemi. Teraz, w trzecim roku działalności nadszedł czas, aby zagrać dla naszych przyjaciół i sympatyków w Polsce. Za cel obraliśmy Kielce i udział m.in. w Festiwalu Twórczości Chrześcijańskiej "ALLELUJA czyli Happy Day".
Ogromnym wyzwaniem będzie zorganizowanie wyjazdu i pobytu w Polsce dla tak dużego zespołu. Robimy jednak wszystko, aby sprawy logistyczno-transportowo-finansowe nie stanęły nam na przeszkodzie. Jesteśmy specjalistami od trudnych przedsięwzięć, więc kto, jak nie my!
Ufamy, że z Waszym wsparciem, osiągniemy kolejny cel - zagramy tego lata dla publiczności Polsce!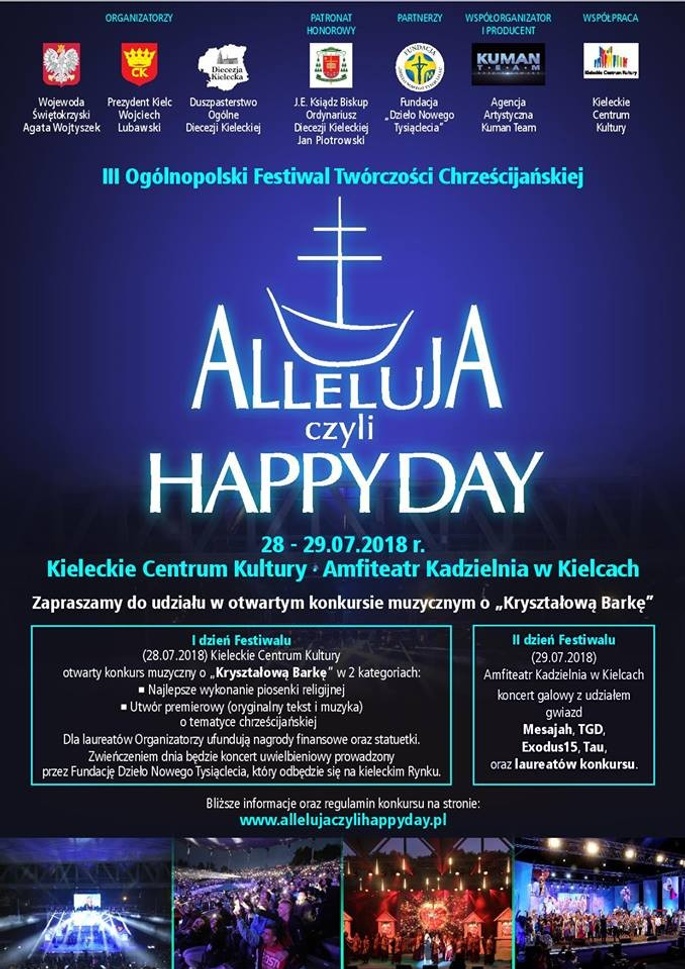 The energy and joy of an almost 50-strong choir and orchestra of AMEN, which mixes individuals' diverse musical and personal backgrounds is a one of kind experience. We share a common passion based Christian values ​​and tradition, the sense of Polish identity already so ingrained in our British reality. It is a unique project which allows integration with the surrounding British reality environment and culture. We sing in Polish and in English, we sing for Polish and English communities.
We want to reach out to the widest audience with our music through performing our concerts so that they are available to anyone who wants to take part.
We have met with many of you on English soil. Now, in the third year of AMEN, it's time to play for our friends and supporters in Poland.

It is a huge task to ship all of us and our equipment to Poland. However, we do everything to ensure that logistics, transport and financial matters do not stand in the way. We are specialists in difficult projects, so who, if not us!
We trust that with your support, we will achieve our ambition this summer.

Dlaczego gramy i śpiewamy?
Why do we play and sing?
Chcemy, by to, co robimy było odpowiedzią na nurtujące wielu ludzi, także nas, problemy. Rodzina, dom, praca to najważniejsze aspekty naszego życia. One determinują nas do działania. Jednak tempo współczesnego świata powoduje, że gubimy to, co najważniejsze. Gubimy siebie, swoje marzenia, aspiracje. Często, po codziennej walce o zapewnienie jak najlepszych warunków życia sobie i bliskim pozostaje nam tylko frustracja, pesymizm, zakłócone relacje rodzinne i społeczne. Czy musimy biernie poddawać się i dostosowywać do wizerunku jakiego wymaga od nas otoczenie?
Nie, my mamy na to sposób. Pamiętamy o tym, co daje nam radość, pozwala realizować się, doskonalić umiejętności i rozwijać talenty. Chcemy naszym entuzjazmem dzielić się z innymi, zarażać pasją, przesyłać dobre emocje, niesione muzyką. Proponujemy dobry sposób bycia razem, w przyjaznej atmosferze. Nie od dziś wiadomo, że muzyka łagodzi obyczaje. I działa to w obie strony, z zyskiem dla muzyków i dla publiczności.
Zapraszamy Was zatem na koncerty i prosimy o pomoc, by mogły się odbyć.
We want what we do to be a response to many problems, also the ones troubling us. Family, home, work are the most important aspects of our lives. They determine us to act. However, the pace of the modern world causes us to lose what is most important. We lose ourselves, we lose our dreams and our aspirations. Often, after a daily struggle to ensure the best living conditions for ourselves and our relatives, we are left with only frustration, pessimism, disrupted family and social relationships. Does it have to be this way? Do we have to be pasive and adapt to the image that our surroundings require from us?
No, we found a way to do it. We remember what gives us joy, what lets us realise ourselves, improve our skills and develop talents. We want to share our enthusiasm with others, infect them with our passion, send good emotions to the audience - positively impact their lives. We offer a good way to be together in a friendly atmosphere. It is well known that music soothes customs. And it works both ways, for the benefit of the musicians and the public.

We invite you to concerts and ask for help so that they can take place.


Gramy dla Was! We play for you!

Możecie pomóc!
Powielając, symboliczny trzeci rok:
- 3333 km to, w przybliżeniu, odległość tam i z powrotem, którą mamy pokonać.
- 3333 funtów to kwota, która pomoże nam w zakupie biletów lotniczych, transporcie sprzętu i instrumentów.
Każda wpłacona kwota będzie przeznaczona na organizację wyjazdu do Polski w dniach 27-30 lipca 2018.
You can help!
The symbolic number 3 is referenced here one more time:


- 3333km is, approximately, the distance there and back, which we have to travel.


- £3333 pounds is an amount that will help us in buying air tickets, transporting equipment and instruments.
Each amount paid will be allocated for the funding of our trip to Poland on July 27-30, 2018.

Najbardziej hojnych darczyńców chcielibyśmy nagrodzić:
- za wpłatę powyżej £50 prześlemy podziękowania wraz z płytą AMEN "Gdy Anioł",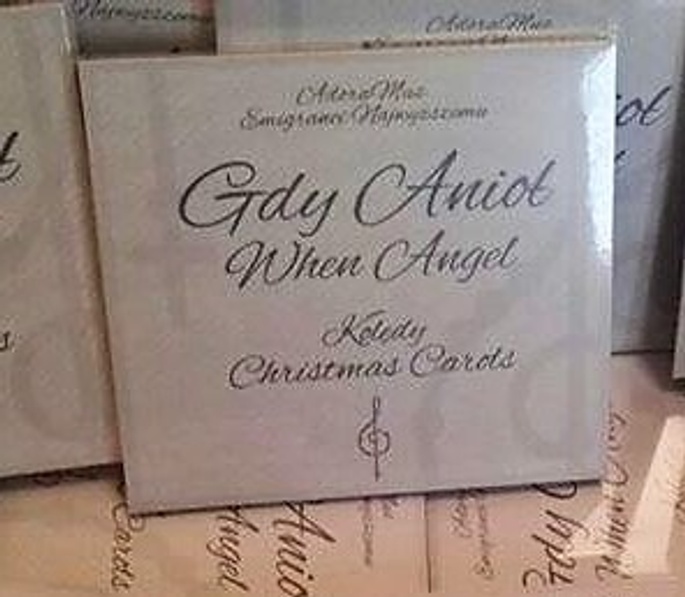 - za wpłatę powyżej £200 wpiszemy darczyńcę jako Mecenasa na naszej stronie internetowej, wśród sponsorów i partnerów AMEN.
http://www.amenadoramus.com/partners
We would like to reward the most generous donors:
- for the payment over £50 we will send thanks with our CD "When Angel",


- for payment over £200 we will enter a honourable mention as a Patron on our website, among the sponsors and partners of AMEN