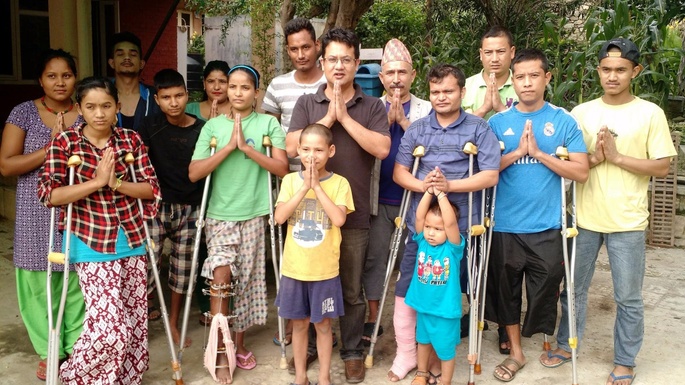 Many people living in remote regions of Nepal do not have access to primary healthcare, medical treatment or rehabilitation services. Medical care is not free in Nepal and poverty is widespread. Our mission is to improve health outcomes and provide opportunities for people who experience life changing injury or illness but cannot access medical and rehabilitation services due to poverty.
With our project partner, Nepal Healthcare Equipment Development Foundation (NHEDF) (the name is a long story!) we facilitate medical care, surgical intervention, nursing care, physiotherapy and rehabilitation services. We help rebuild self-reliance, dignity and confidence and change the lives of people who have no one else to turn to and nowhere else to go.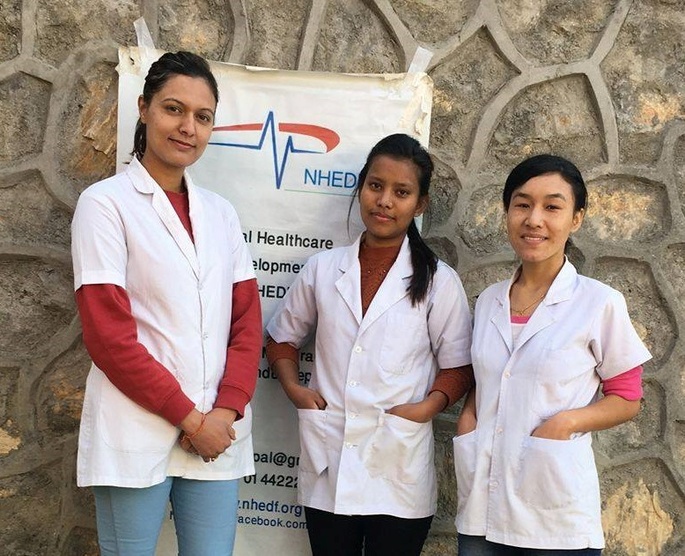 Our not-for-profit organisation is registered with the Australian Charities and Not-for-profits Commission (ACNC). We also have a small project helping women who experience the devastating consequences of obstetric fistula and our fistula project has a Chuffed page all of its own!
https://chuffed.org/project/roads-to-rehab-nepal-fistula-project
Since the earthquake in April 2015 more than 600 patients of all ages, ethnic groups, religion, caste and gender have been through the doors of NHEDF's Shelter. The occasional one is still there as the road to rehabilitation is often very long.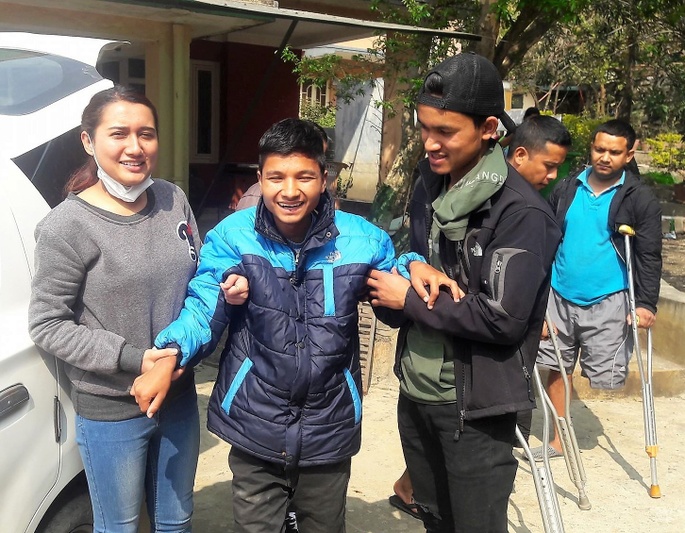 You may be wondering 'why the Shelter'?
Whilst there are hospitals in Nepal and people in rural and remote regions may have access to primary health care, neither medical care nor rarely encountered physiotherapy service are free and rehabilitation services are uncommon. Even hospitals can be non-existent requiring patients to travel, sometimes for up to 2-3 days. Hospitals that do exist in these areas are often inadequate, have few facilities, are poorly staffed and insufficiently funded.
Your generosity can help us continue our wonderful work. Read on for a cross section of the many patients whom NHEDF has helped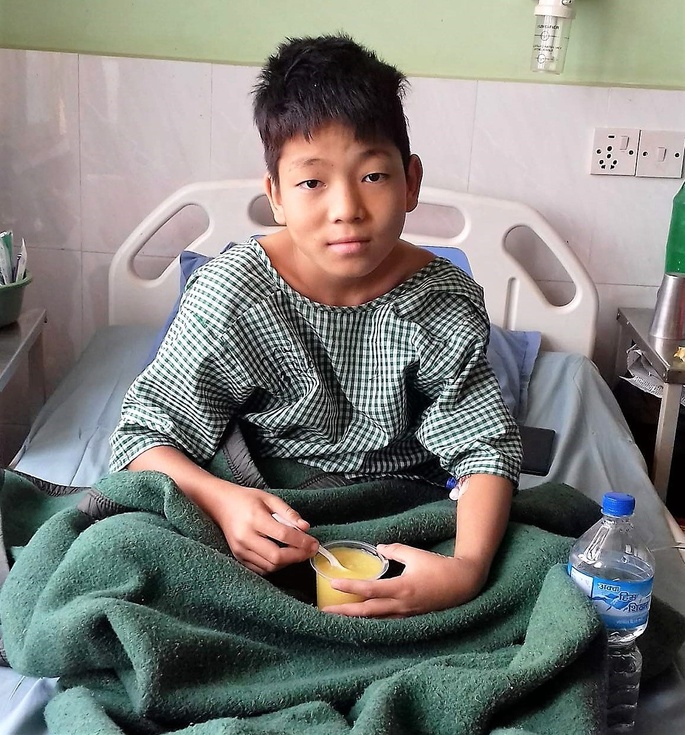 Imagine you are a thirteen-year-old boy with six brothers and sisters. Your family is poor and farm a small parcel of land. You were one of the first patients to be cared for by NHEDF having been injured in the earthquake in April 2015 sustaining severe abdominal trauma. You were operated on but have had ongoing urological complications and no longer want to go to school because you are teased for carrying urinary catheter bag around with you which you have been told you will need for the rest of your life. Since then you have returned to NHEDF three times with ongoing complications, have undergone a number of surgical procedures and now you are catheter free, back at school and happy because people no longer tease you!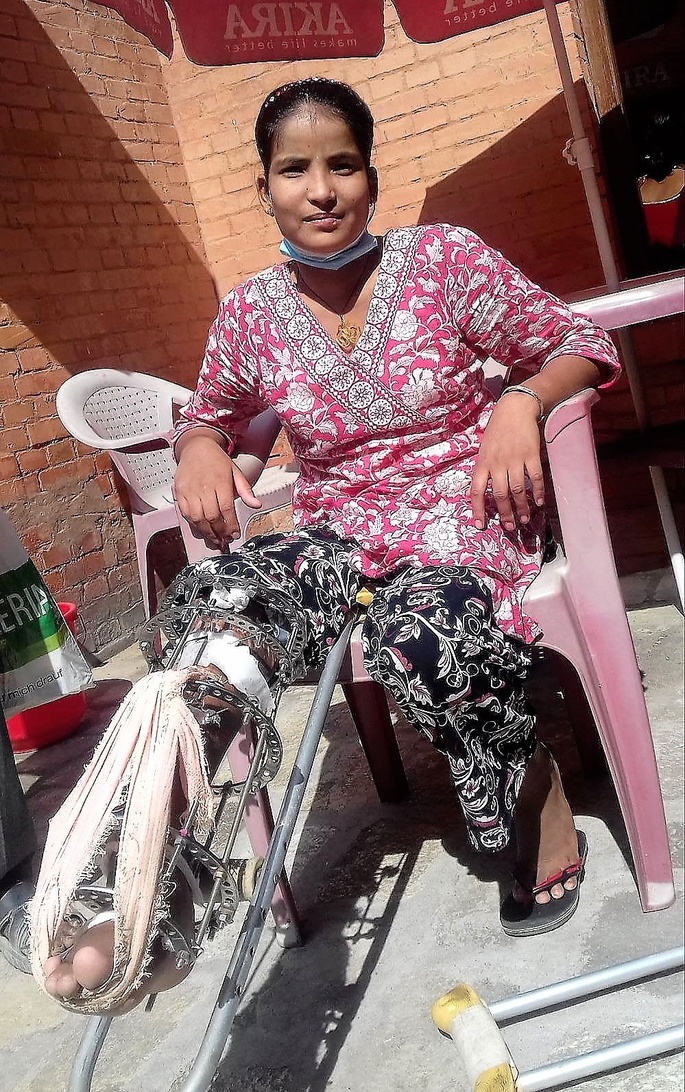 Imagine you are a sixteen-year-old girl. You were looking after the family's herd of goats when you were swept into the river by a landslide sustaining multiple fractures of your right leg. Your family could not afford medical care, so you languished at home, but with the support of your community your father was able to bring you by bus to Kathmandu for medical treatment. After two weeks the money ran out. Fortunately, thanks to NHEDF's wonderful reputation, you were referred to the Shelter where you have had multiple surgeries to save your leg from amputation and a life of disability and all that entails in Nepal.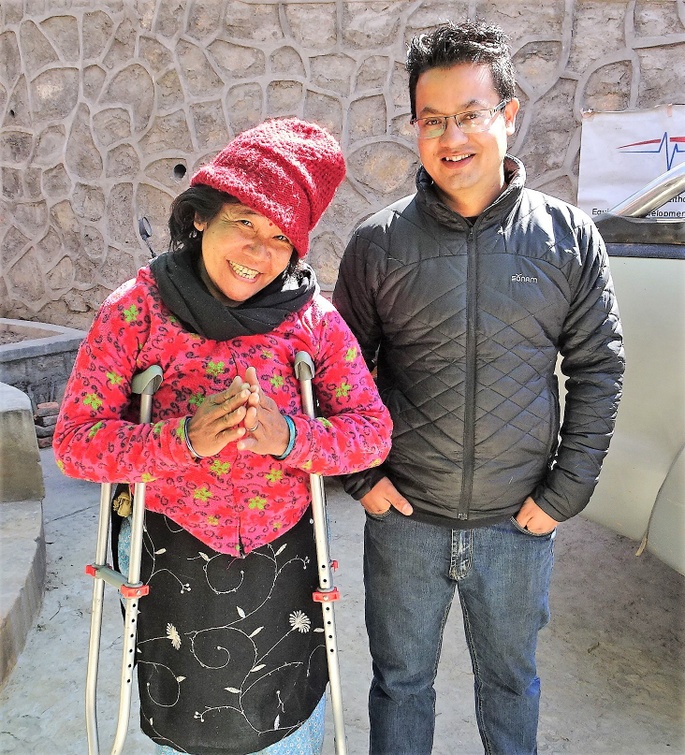 Imagine you were trapped by collapsing walls in the earthquake and experienced nasty foot and leg trauma. Your family could not afford medical care. Your gangrenous wounds and rotten maggot infested feet stank, and you were eventually found living in a stable. You end up at NHEDF where they nurtured and cared for you. You had multiple surgeries to save most of your feet, wound management and ongoing physiotherapy and after 18 months you are discharged home.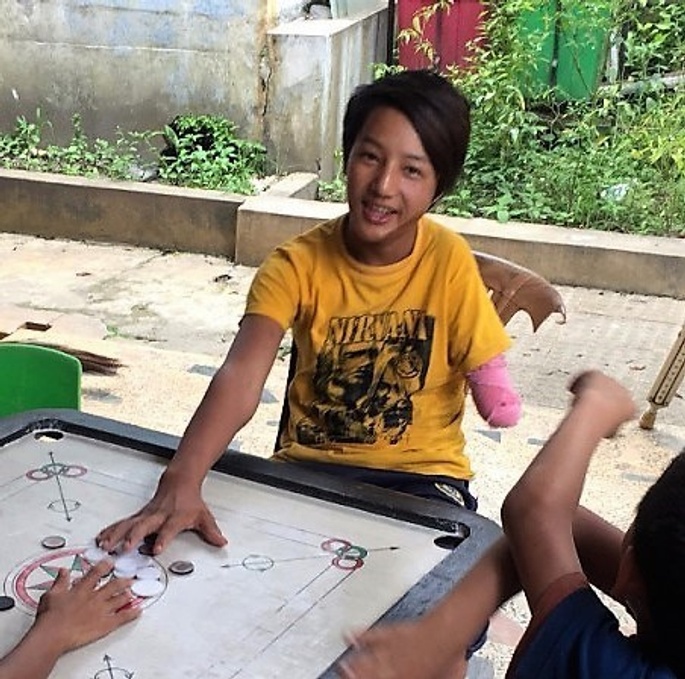 Imagine when you were two months old a kerosene lamp fell on you and the left side of your body was badly burned. Due to poverty these burns were not even treated, and the development of burns contractures meant that your arm was welded to your side and was of no use. You also experienced chronic pain and increasing disability as the contractures pulled your neck and head towards your shoulder. Luckily, you ended up at NHEDF where you were cared for, underwent several surgeries at a hospital in Kathmandu, received physiotherapy and now have a prosthetic arm.
As we reach the end of 2019 there are approximately 650 more stories just like these. Want more stories? Visit our website!
http://roads-to-rehab-nepal.org/nepal-healthcare-equipment-development-foundation/nhedf-shelters-patients/
My story:
I am an Aussie Nurse called Virginia. I fell in love with Nepal many years ago, and over the last two decades, I have been involved in wonderful work to create change and improve health outcomes.
With your help we can make a difference and change the lives of many more people like Sandeep, Parbati, Bibaduri and Raj Kumar who would otherwise be condemned to a lifetime of disability and all that that entails in a place like Nepal.
For more information, to contact us and to get more of a feel for our work visit our website www.roads-to-rehab-nepal.org and our Facebook page https://www.facebook.com/Roads-to-Rehab-Nepal-1833015856938728
Thanks a million for your support!
Virginia Dixon,
President, Roads to Rehab Nepal