Aussies are doing it tough right now. Coronavirus, Bushfires and Drought are creating a whole new set of pressures, as if life wasn't tough enough!
And sadly some are slipping through the net. These pressures and events are creating a whole new kind of homeless. Here at Container of Dreams we are very concerned about all the people doing it tough - we want to help.
Give the gift of a home to someone without one.
Join us as we create TINY Homes for the disadvantaged.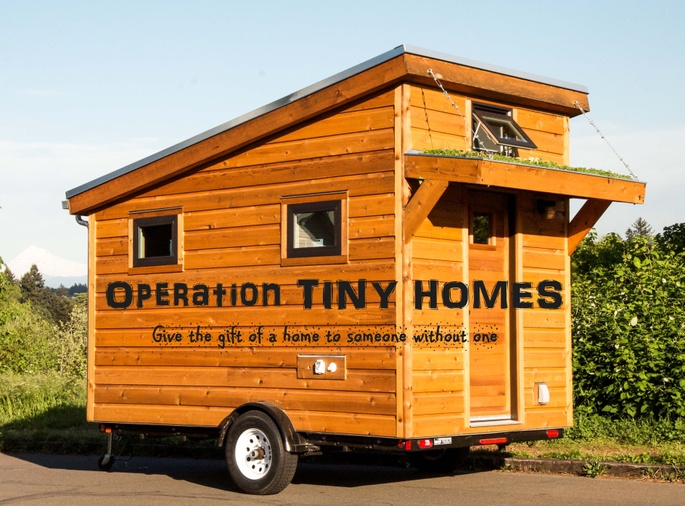 And it's not only all about Tiny Houses (though mostly it is), we help in other ways too...
Our programs include;
Operation Tiny Homes - building and gifting Tiny Homes to the disadvantaged, including those who lost homes in the bushfires and those made homeless through income loss and other disadvantage.
Community Support - we are supplying goods and gifts to people impacted by the recent bushfires and the coronavirus situation. We have gifted LEGO sets, back-to-school packs and other toys to children affected by the bushfires. We have gifted brand new generators and other household items to those affected by the bushfires (read Lynn's story below). We have supplied shopping vouchers to those affected by Covid19 restrictions and other vulnerable people in our community.
Help us to continue our work to support others.
3D House printing - we have a dream to bring 3D house printing to Australia. We believe it can revolutionise the industry and make housing affordable for all. This is our mission.
​In line with our policy to pioneer solutions to affordable housing and homelessness we are committed to making it so.
Donate to help us acheive our Dream!
This is just one story - sadly there are over 2500 others...
Jimmy* lives near Nymboida. The region, like a lot of NSW was all but wiped out in October 2019's destructive bushfires. Jimmy's house burnt down in the fires and he lost everything he owned. He escaped from the fires with only the shirt on his back. Jimmy is now homeless. Jimmy has poor health and is having a tough time trying to recover from this traumatic experience. He desperately needs his own private space in which to heal. Container of Dreams can help Jimmy by gifting him with a micro-home on wheels made in our Community Shed. This way Jimmy can have somewhere safe to live while he contemplates his road to recovery and tries to rebuild his life.
Now over 1300 homes have been lost to bushfires so far in Australia in unprecedented conditions. Many of those affected have no insurance and no way to recover what they've lost.

*Jimmy's name has been changed to protect his identity but this is a real story. Jimmy is not pictured. This picture is of another man who lost everything in the fires. Image Catholic Weekly
Here's what we're doing about it
Our charity's mission is to build and provide affordable housing to the most needy in our community through the use of micro-housing solutions. Container of Dreams has been strongly inspired by the work and impact of Habitat for Humanity. Our policies and programs have been guided and influenced by their example. We are an inclusive and non-religious organisation.
Container of Dreams was conceived in 2014 to offer an alternative pathway to property ownership to those who may not gain access to housing in the conventional way. We are a registered charity whose purpose is to advance social or public welfare by relieving poverty and disadvantage.
You can join us
We are raising money to fund the purchase of construction materials to build more Tiny Houses. These will be given to people like Karen and Jimmy and Carol and Bill and everyone else who is finding themselves homeless through no fault of their own.
We are a Not-for-Profit organization and an ACNC registered charity with deductible gift recipient status.
Please donate whatever you can.
Every little bit, no matter how small, helps a lot.
All money raised will be used to purchase construction materials to build tiny homes for the disadvantaged and fund our ongoing programs.
We are a registered Australian charity with Deductible Gift Recipient status.
If you require a receipt please message or email us, we're only too happy to oblige
info@containerofdreams.org
And Thank you!
To find out more about our organization go to: www.containerofdreams.org