Please visit us at our new website: https://www.rastoydrive.org.au/
Having provided over 1200 Asylum Seeker children with toys through the past three years, we're back to see how many smiles we can bring to Asylum Seeker children in need this year. This will include those recently arrived from Nauru and Syria.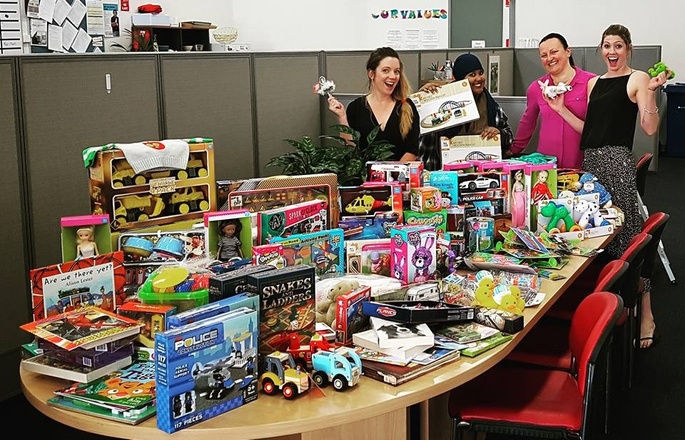 Many know that Asylum Seekers are vulnerable, have lived through trauma and commonly experience isolation and financial hardship. Most of you know that this includes young children and families. This project aims to put smiles on as many faces of Asylum Seeker children and families as possible, by providing them with a gift this Christmas.
Such generosity will not only brighten a child's day but will help to shine a light on Australia's truly generous nature and show Asylum Seekers that many Australians do care about their plight. This will help to provide a sense of community, instil faith and trust and break feelings of isolation.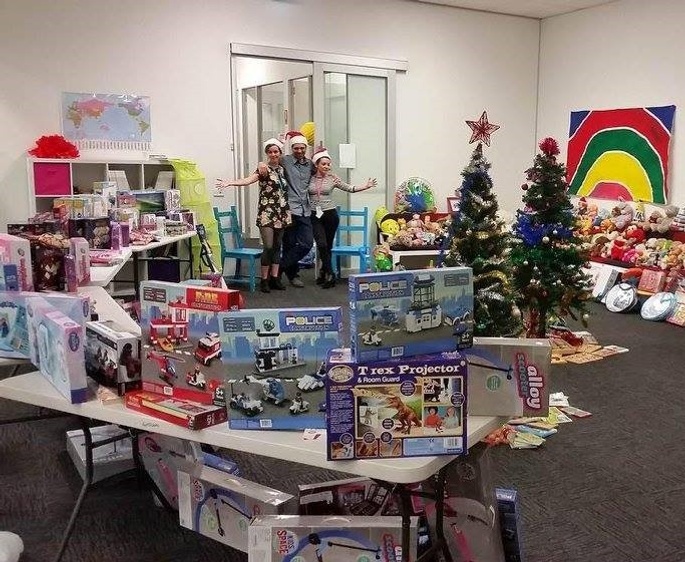 Ok, for some quick background... I have worked with Asylum Seekers, both in and out of detention now for over twelve years. This has been completed across a large number of organisations and roles and has provided me with amazing insight into the complex issue that is people seeking asylum, as well as granting me such a huge privilege in being able to support such people and help them to find their feet and place within our community.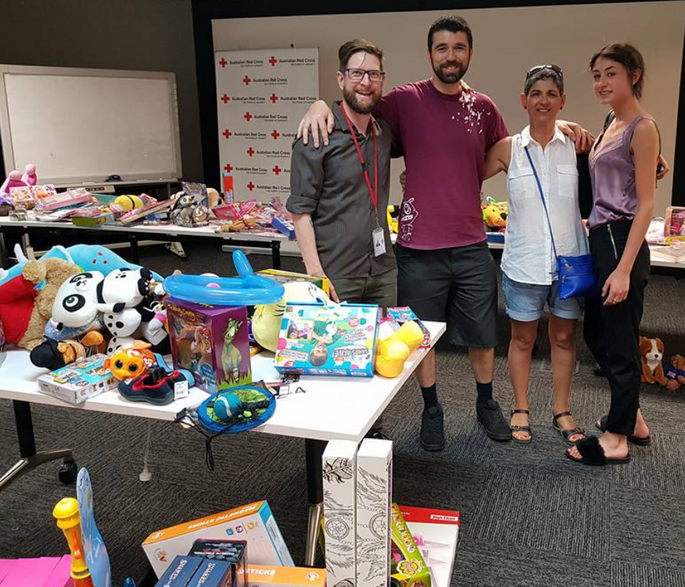 Witnessing first-hand the level of hardship Asylum Seeker children endure in their family's efforts to make it to Australia I decided this year to create a toy drive, seeking to provide as many Asylum Seeker children as possible a gift this Christmas time.
Please know that even the smallest gift or donation will greatly aid this project to help as many children as possible.
Every single cent donated will be used for purchasing toys and gifts for Asylum Seeker children.
Some may know that earlier this year we were successful in raising $1500, for the UNHCR's efforts in Syria, through screenings of Ai Weiwei's amazing documentary: Human Flow. Though the focus of this project is to provide toys, I am seeking to propose that a percentage of the funds raised herein will be donated to assist with Unicef's Yemen campaign, that is helping the more than 11 million children in dire need there.
Please don't hesitate to get in touch if you'd like to know more, or are able to place a poster of this campaign at your workplace.
You can keep tabs on the progress and get involved by joining the following Facebook group:
Asylum Seeker Toy Drive
https://www.facebook.com/groups/417580231764975/
Thank you.

Let's all make a positive difference together!
Christopher Stenton

Asylum Seeker Toy Drive
ABN: 89 117 421 496