Imagine…
A future Melbourne in which every time you eat out—whether at a restaurant, cafe, or venue—you're actually helping feed our planet.
Farmwalls abound—growing walls of healthy, fresh, aquaponically-powered produce gardens. All over town, they're compelling reminders that the produce in your meals is grown in-house, on-site, or just around the corner. Reminders that our cities have stopped eating our planet, and started feeding it.
Nice picture, right?! But here in present-day Melbourne, the food served in cafes, restaurants and venues comes from many miles way—food and carbon miles—and is sprayed with harmful chemicals before it ever reaches our plate.
How will Farmwall change that?
We're building vertical, edible Farmwalls that use a CLOSED-LOOP, NATURAL approach to grow and store delicious produce inside cafes and restaurants. We also train and activate a network of urban farmers.
Food miles: A few meters in a few minutes
Food waste: Just chop as you go! Never wasted, always fresh.
Excessive packaging: Off you go pesky plastic! You have no place here!
Never frozen: Bursting with flavour. So local it hurts.
Not your average herb: Heirloom seeds that scream variety and flavour!
Great for your soul: Feel good about looking after our delicious planet.
Through reducing the eco-footprint of the produce supply chain, Farmwall has a strong ENVIRONMENTAL incentive, creating an immediate impact. But from a broader perspective, it's about encouraging a CHANGE IN ATTITUDE for good.
There is something about seeing produce grow and learning its story, something that enhances our appreciation for food. This is a connection we NEED to make to change our approach in order to stop eating our planet and start feeding it.
Let's make this happen!
We need $30,000 to build 3 Farmwalls for 3 restaurants! Over the next 6 months, $10,000 will go into each Farmwall so we can get them looking their very best for all you fanatic foodies out there.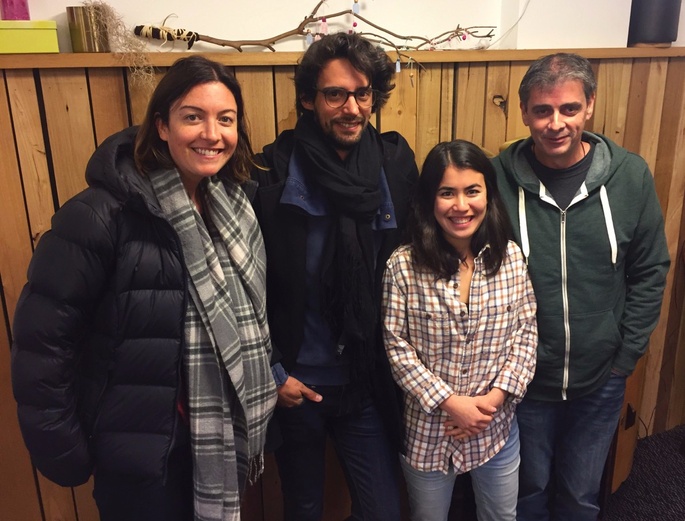 The incredible team!
(From left to right—Katie: Finance and legal wizard, Geert: Leading the eco-city exploration. Serena: Creative genius, Wilson: Fish whisperer and aquaponic gate keeper)
So far we have...
Our first prototype! Land secured for Melbourne's first commercial aquaponic farm! Farmwall venues locked in!
You get a front-row seat.
Pledge to help us build Farmwalls, and once they're settled in a venue, you'll be the first to hear about it! Experience food that's been garnished, seasoned and infused with our awesome produce in some of Melbourne's top cafes and restaurants.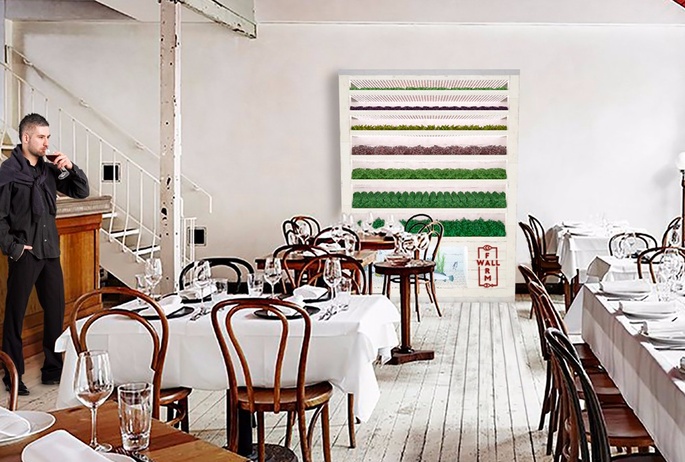 Hungry for a change in our food system? Help Farmwall stop our cities eating the planet, and start feeding it.
Visit our website! Follow us on Instagram and Twitter!